Best Restaurants in Mansfield MA
Italian food – Irish eats – American fare – your culinary options are practically endless in Mansfield, MA. That's why we wrote this official guide to the best restaurants in Mansfield, MA. Time to eat!
Italian Comfort Food
Regardless of whether you're craving a hearty brick oven pizza or a few dozen oysters on the half shell, Cibo Matto can sate your appetite. And, if you're looking for that perfect gift for that special someone, you can order custom-denomination gift cards on their website. They're at 254 Chauncy St., Mansfield.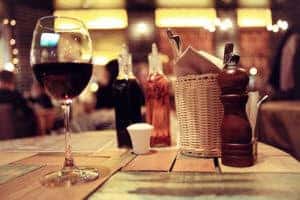 Irish Pub
Sure, they offer a wide selection of domestic, imported, and craft beers over at Flynn's Irish Pub; but it's also a great place to take your kids (and the entire family), as they serve lunch and dinner, too. They're typically open from 4:00 pm until 11:00 pm, so stop by 219 North Main Street in Mansfield right away!
Pub & Restaurant
Let's say that you're planning to host a wedding, birthday party, bar/bat mitzvah, business function, or any other event – give 'em a call over at Jimmy's Pub & Restaurant. They're all about helping you to create the best time for yourself and your guests, with pre-planned or customized dinner packages.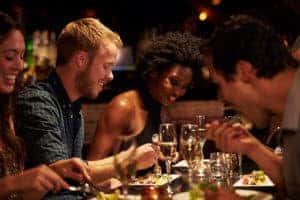 Kitchen from my Grandmother
Chef Kenny DeFazio strives to bring a genuine European taste to the palates of small town suburbia. That's his goal for Trattoria Della Nonna, and we'd have to say that he's accomplishing it quite well. 160 North Main Street in Mansfield is the place to go for a rich plate of Rigatoni Calabrian Style pasta.
Browse the rest of our blog for other Mansfield restaurants!
Oftentimes, a coffee, a glass of wine, or a bowl of ice cream can be the perfect complement to a great meal. That's why we encourage you to check out our blog – you can discover other great eateries in Mansfield!