When you're planning any off-road adventures in the Mansfield, Attleboro, and Norton areas, you need to make sure you have a vehicle that can handle it. When it comes to venturing off the beaten path, one manufacturer stands out among the rest. Jeep has always been the master of off-roading, and to this day, no one can quite match that legacy.
| | | |
| --- | --- | --- |
| | |   |
With their rugged capability, Jeep vehicles are great at conquering rough terrain. Considering how much of a beating these vehicles can take, it's only natural that they can last quite a while. That's why one of the best ways to get your hands on a Jeep vehicle is to buy used. Learn more about the best used Jeeps to buy, and discover which one is best suited for your needs.
Jeep Cherokee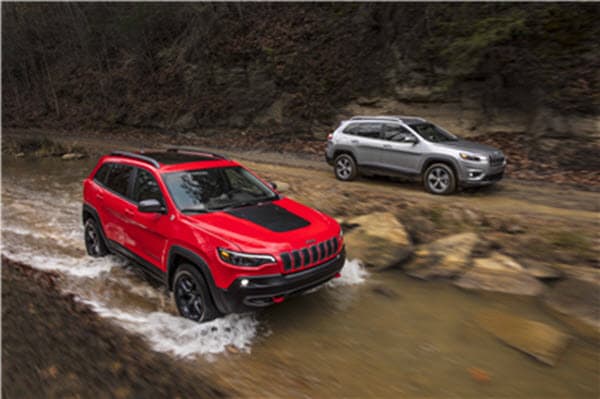 Despite the fact that the Cherokee was out for a few years, its return a few years back was celebrated across the automotive world. One of the reasons why the Cherokee is such a fan favorite is due to its versatility. There are quite a few different engine options, from an efficient 4-cylinder to a powerful V6. If you're looking for the best in compact crossovers, purchasing a used Cherokee won't disappoint.
Jeep Grand Cherokee
Taking a step up from the Cherokee is the bigger and badder Grand Cherokee. Among the best in 5-passenger SUVs, this incredible vehicle is as stylish as it is functional. The interior is remarkably luxurious and spacious, potentially offering the most relaxing off-road experience you could ever want. The 7,400-pound towing capacity doesn't hurt, either. Check out our large selection of used Jeep Grand Cherokees for sale.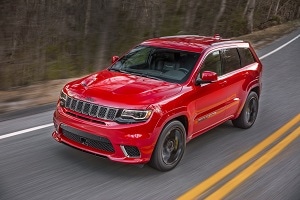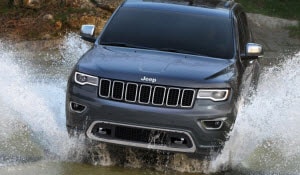 Jeep Wrangler Unlimited
When most people think of Jeep, they often think of the Wrangler Unlimited. This incredible vehicle has been the staple for off-road vehicles for decades, and in all that time, it just kept getting better and better.
A used Jeep Wrangler Unlimited is capable of incredible feats, no matter how much it's been run through the mud and dirt. With incredible articulation and traction, coupled with a powerful Pentastar® V6, the hardest part about off-roading with the Wrangler Unlimited is finding terrain that poses an actual challenge.
Jeep Patriot 
If you're looking for a nice middle ground between off-road and on-road performance, a used Jeep Patriot is perfect for you. Five passengers can sit comfortably inside the roomy interior. You can enjoy anti-lock brakes, fog lamps, and a respectable fuel economy. For a jack-of-all-trades vehicle, the Patriot might just be what you're looking for.

Best Used Jeeps at Station Chrysler Jeep
If you're looking for one of the best used Jeeps available near Mansfield, Attleboro, and Norton, then head over to Station Chrysler Jeep. Our knowledgeable staff members know all about Jeep vehicles and are more than happy to help find the right model for you.
We have a vast inventory of vehicles, including used Jeeps, that you can peruse from the comforts of home using your computer or smartphone. Everything you find in our database will be available on our lot that day, since we keep our inventory constantly updated.
Call or contact us online today to learn more about what we can offer you!