Cycle Past these Bike Shops near Mansfield

Mansfield, Massachusetts, is a bike-friendly city, and many of its residents love to engage in the pastime. Whether it's biking to work in the morning or enjoying a leisurely weekend ride, you'll want to start your journey at a local bike shop. Check out these bike shops near Mansfield, MA, today!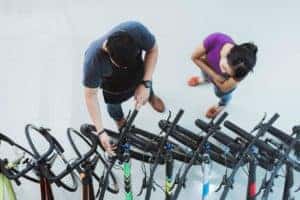 You can shop a fine variety of bikes at Foxboro Bikes. From mountain bikes to fitness and commuter and urban bikes, this shop has it all. Shop some of the most popular brands in the business, including All-City, Trek, and Salsa. Find the bike parts and accessories you need, too.
Foxboro Bikes has served the local area since 2003 as a family-owned business. Their staff specializes in bike repair, too, so you'll have a reliable place to turn to when you need fixes!
Sirois Bicycle Shop | Facebook
Experience always earns trust. Sirois Bicycle Shop has more than 70 years of experience, and the team is eager to put that know-how to work for you. Whether you need a new bicycle or repairs for the current one, you can make the trip from Mansfield to this bicycle shop.
You can shop related products and accessories, too. Find a new skateboard or a bicycle security system. Thomas Sirois runs the shop today and keeps the legacy of his great-grandfather going strong!
Spark Bike Run Sports | Facebook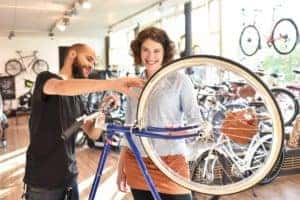 Mountain bikes, fitness bikes, even electric bikes—Spark Bike Run Sports offers a wide selection to pick from. Mansfield bicyclists will get their value's worth when they shop the inventory of pre-owned bikes. Be sure to stop in and pick up some new cycling gear, too.
If you want to introduce your kids to the sport, check out their selection of kids' bikes. This team offers bike repair when you need it and bike fitting, so you can ride for miles and miles in a more comfortable position. Need a bike for just a short time? Look into their bike rental services.
Bike Your Way Around Mansfield
Biking is a great way to stay in shape—and enjoy the sights and sounds of the world around you. Spend more time immersed in the great outdoors and check out these bike shops serving Mansfield, MA. We know they'll have exactly what you need for your next biking adventure!