Back in the day, it was hard to locate any business that was open on a Sunday. Grocery stores, pharmacies, the movies, and virtually any professional establishment was shut down on Sunday, and Americans, regardless of religion or background, were forced to take a break.
Fast forward a few years to today, and now we can do pretty much, well, anything on a Sunday. The Blue Laws that kept businesses closed on Sundays have been repealed for the most part. That is, with the exception of car dealerships in some states.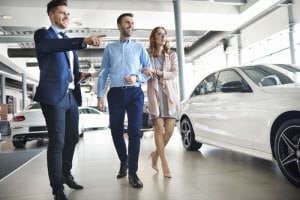 So, if you're a little perplexed by what we're saying, our team at Station Chrysler Jeep has the inside details for our drivers in Mansfield, Attleboro, and Norton on the question of car dealerships open on Sunday.
The Sunday Special
As we mentioned, some states have upheld the ban on car dealerships. And the trippy part is, it's actually car dealerships that want to keep it that way. Why? While senators or governors of certain states have attempted to repeal the Blue Laws, dealership owners actually like the fact that they're forced to be closed at least one day a week.
Still confused? Logically, we'd think that staying open on Sunday would bring in more business-but owners claim that's not always the case. They like the idea of giving their employees one mandatory day off to spend with family, or just to relax.
Some states have "mixed restrictions," while the remaining states have left it up to the individual dealerships to decide. However, the majority of states have lifted the No Sunday Funday ban (where "fun" is seemingly objective), and thankfully, our lovely state of Massachusetts is included here.
Tell Me More About Massachusetts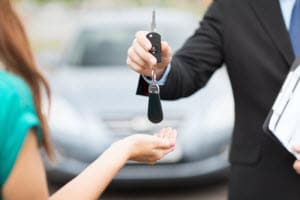 We don't mean to brag, but Massachusetts fortunately has no restrictions on having car dealerships open on Sundays. That means that it's up to the individual dealership to decide how they want to rest on their Sundays: selling cars, or taking a golf swing?
For our Massachusetts car shoppers, though, this is great news. Instead of rushing to a dealership after work, or having just one full day to decide on your next car, consumers can now have the full weekend to make a decision-and buying a car is an investment worth taking the time to decide on.
What Car Dealerships near Me Are Open on Sundays?
We have one in mind that might help you out. If you're in the Mansfield, Attleboro, or Norton area, Station Chrysler Jeep is open from 12:00 PM to 5:00 PM every Sunday!
Our car buying process is easy like Sunday morning (we had to), so you won't be missing out on any relaxation when you spend the day getting set up in your new whip. Plus, you'll have the entire weekend to peruse, test drive, get squared away with financing, and drive to work Monday morning in your new ride.
If you'd like to set up an appointment with us on a Sunday, simply fill out our online contact form, and we'll reach out to you to confirm!