Celebrate Oktoberfest by Grabbing a Beer at These Norton MA Breweries

One of the best ways to celebrate the coming fall season is by taking part in the celebration of Oktoberfest. Luckily, those in the Norton area have three excellent breweries to enjoy their Oktoberfest brew at. Read ahead to learn more about what Bog Iron Brewing, Castle Island Brewing Company, and Shovel Town Brewery have to offer!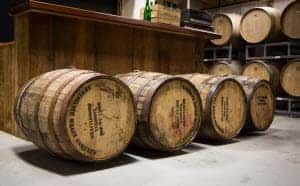 Bog Iron Brewing started as a home brewery more than 20 years ago. Today, the Bog Iron Brewing team goes above and beyond to share their passion for good beer with whoever they can. Though Bog Iron Brewing is a self-proclaimed microbrewery, they have a wide range of tasty brews to enjoy.
With 30 unique brews to choose from, this brewery offers something for everyone. Grab a six pack of Slap Happy Rye Ambers or Comet Line Belgian Pale Ales. You can also stop by their taproom to sample the brews they currently have on tap.
In 2010, Castle Island Brewing Company founder Adam Romanow ditched his 9-5 desk job to take on an exciting brewing apprenticeship. He quickly fell in love with the craft of brewing and opened the doors to Castle Island Brewing Company five years later.
This brewery maintains a list of year-round favorites, including the Hi-Def Double IPA, Keeper New Age India Pale Ale, and the classic American Lager. However, they like to experiment throughout the year with unique seasonal brews, rotating double IPAs, and limited brews.
Shovel Town Brewery specializes in creating unique artisanal beers that people can gather around and enjoy together. Each week, they offer a lineup of rotating core beers, including Madagascar Vanilla Cream Ale, Flyaway New England IPA, and Clover Valley Milk Stout.
Shovel Town Brewery not only excels at creating tasty beer—they've also created a taproom that you can call home Wednesday through Sunday. Stop by for a flight and some tasty food, such as Wicked Twisted Pretzels, flatbreads, and a wide variety of shareable charcuterie boards.
Enjoy Your Brew!
Have fun celebrating Oktoberfest at Bog Iron Brewing, Castle Island Brewing Company, and Shovel Town Brewery!