With all the new features, technology, and add-ons for new cars, it can be overwhelming to choose between trim levels and their various options. If you don't understand the jargon, choosing between Limited, Sport, SRT, GT, and so on becomes even more confusing.
Here at Station Chrysler Jeep, we want to help you learn the basics of each Chrysler Jeep trim level, options, packages and accessories, so we've compiled this handy trim level review page. This way, when it comes time to find your next Chrysler or Jeep model, you'll be prepared to make the best decision to suit your needs.
Jeep Grand Cherokee Trim Levels
Jeep Wrangler Unlimited Trim Levels
Trim Levels and Style
You may know the make and model of the vehicle you have your eye on, such as a Jeep Grand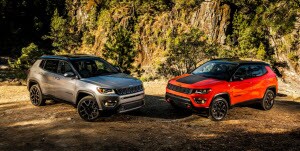 Cherokee or Chrysler Pacifica, but trim levels take that a step further. Trim levels offer a particular set of features with your selected model, and it's important to know which trim levels offer which specific features.
Generally, the entry-level or base model is the lowest trim and its standard features are included, replaced, or built-upon for each trim level up. This is where you come across designations like ES and SRT - or names like Summit, Trailhawk or Rubicon.
Style refers to the type of engine and drive systems the vehicle includes, as well as the type of car, such as a coupe, sedan or convertible. It's possible for one trim level to offer different styles, such as a coupe option and sedan option. This can get confusing, but, fortunately, many manufacturers keep a fairly consistent hierarchy of trim levels across their models.
Options
Options are features that aren't standard equipment for a particular vehicle trim level. Things like a leather interior, power-adjustable seats, a more advanced stereo or infotainment system, and more powerful engines or engine components are examples of such features. Most options are installed at the factory, but others can be added before it makes its way to the dealership, or installed at the dealership itself.
Options are a great way to customize a vehicle and outfit it with the features you want, without moving up a trim level and paying for features that aren't important to you.
Packages
Packages are great for customizing your vehicle, without moving up a trim level. Some examples of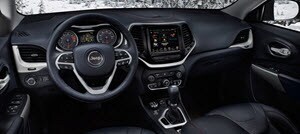 packages are a technology package, which may include better infotainment and stereo systems, a premium package, which offers some of the features for the lower trim levels that are otherwise only available for the upper trim levels, or specialized packages, like off-road or towing packages.
These bundles are often a better deal than purchasing individual options, or going with a higher trim level, depending on your needs.
Customize Your Vehicle at Station Chrysler Jeep
Make, model, trim level, style and options are all created to get you the car you want, within your budget. Now that you have an idea of what you're looking for, you can better choose a vehicle that gives you the features that are important to you.
Drivers in Mansfield, Attleboro and Norton can visit Station Chrysler Jeep to explore all the trim levels, styles, and available options and packages for their chosen vehicle and schedule a test drive. Contact us today!