Get in Shape this Year near Mansfield MA


If you're determined to stick to your new year's resolutions and get fit this year, we applaud you and wish you success. That's why we've found three of our favorite gyms and health centers in the Mansfield area that can help you be the best version of yourself this year.
CrossFit First Down | Facebook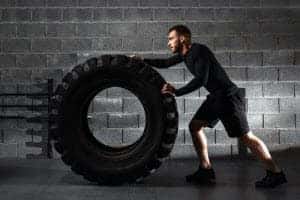 If you want to learn more about yourself, push yourself to new limits, and really, truly show up for yourself, you'll probably find a home at CrossFit First Down. Here, you'll be in a class with eight to twelve fellow CrossFitters who provide plenty of peer support and even more laughs.
That's right, there's no time for boredom when working out at CrossFit First Down. Instead of repetitive exercises, you'll have something new to try each and every day. They offer several programs to choose from, including CrossFit, personal training, and Olympic weightlifting.
They have classes all week long, so you're sure to find a day and time that fits. To get started, enroll in the pre-season course where you can learn the basics before levelling up.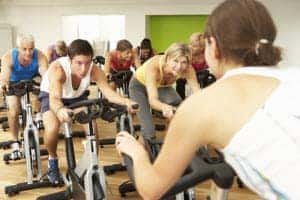 At Fit Factory, you only have to answer one question: What are your goals? Do you have your answer? Great! Now it's time to work toward them. That's what Fit Factory is about: developing a healthy lifestyle and thriving in your everyday life.
They have four different locations around the Greater Mansfield area where you can go to work out on your own or with a physical trainer. They also have several programs that allow you to get fit your way. Try their CrossFit box, Functional Fitness Interval Training classes, or join a group fitness class like Cycle, Barre, or Zumba®.
They offer monthly membership at three different levels to accommodate various needs. Their VIP Elite package includes free babysitting, unlimited mind/body and cycle classes, and access to the Sauna and Steam rooms.
NRG LAB is so much more than a gym. It's a health club that provides all the tools you need to achieve physical wellness. Like many health clubs, members enjoy special perks like group fitness classes, personal trainers, and nutrition counseling.
NRG LAB takes this a step further with their on-site spa that provides: Deep tissue massage, dermaplaning and facials, laser hair removal, and spray tanning services. They also offer childcare services while you enjoy some "me time."
If you want to give it a try, sign up for a free 1-Day Experience Pass or try an introductory membership offer. Be sure to stop by the café for a smoothie before your workout!
Reach Your Goals this Year
If you're ready to reach your fitness and personal wellness goals this year, check out these three gyms we mentioned here to find the one that fits your workout preferences. Get started today!