Golf Courses near Mansfield MA
Mark Twain is famous for saying that, "Golf is a good walk spoiled." Well, we're famous for saying that, "Huckleberry Finn is a good nap spoiled." Here are the best golf courses near Mansfield, Massachusetts!
Come stop by Chemawa Golf Course for a course tour at any time. They offer weekday, weekend, adult, senior, veteran, and league member rates; they also run promotions throughout the season, from Free Carts Days to Mother's Day to Veteran's Day and beyond. What time is it? Not teatime – it's tee time.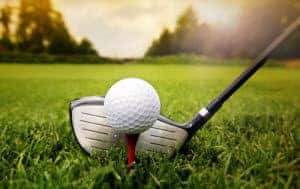 You belong at the Foxborough Country Club…it's that simple. They're currently accepting membership applications for the 2017 golf season, which means that the time is ripe. After all, they've been around since 1955, so you know that they know what they're doing; and, they know that you know it, as well!
The Heather Hill Country Club is an experience that you might never forget. They feature two very challenging courses. All in all, they provide 9,373 yards of play over 27 holes (par: 72) that you won't soon forget – especially if you're playing eight times a week! This a beautiful place to spend your days.
93 acres; just moments from I-95, I-495, and I-295; a rich history that dates all the way back to 1901; what is there not to love about the Highland Country Club? In fact, you could love it so much that you want to host your wedding, banquet, or other function there. That's not a problem…it's encouraged!
Not only does The Norton Country Club let you enjoy the perfect golf outing, but they give you the chance to buy all the gear that you need, too. Their pro shop is one of the top around Mansfield, as it's open from 7:00 am until 7:00 pm, every day of the golf season. Their staff can answer your questions!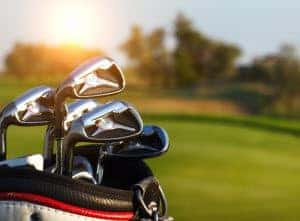 Twilight golf? Perhaps there's nothing more inspiring. You can purchase a Prepaid Twilight Card over at Stone-E-Lea Golf Course for $130. This will allow you to play up to ten rounds of twilight play – that's just $13 a round! While the sun may be setting on this side of the earth, it's not setting on your game.
If you'd like to sharpen up your game a bit, there isn't a better way to do so than by enrolling in Barrie Bruce Golf Schools at the Wentworth Hills Country Club. Regardless of whether you're a junior or an adult golfer – regardless of whether you're new to the game or already advanced – they can help you.
Browse the rest of our blog today!
You can learn about plenty of other businesses, activities, and events in the Mansfield, MA area. Thanks!