Help Build Homes for Our Troops

Our country's veterans have made real sacrifices to help protect our freedom. Now is your chance to give back through Homes for Our Troops (HFOT), a nonprofit that builds and donates specially adapted custom homes for severely injured post-9/11 veterans nationwide.
These homes give back a sense of freedom and independence to our veterans, many of whom have lost both in the sacrifices they've made for this country. You can donate or get involved—below, we'll tell you how.
What Does HFOT Do—And Why Is It Special?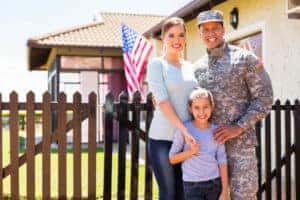 The opportunity to help veterans rebuild their lives isn't one HFOT takes lightly. Most of the veterans they build homes for have sustained serious, life-changing injuries in the course of duty, including multiple limb amputations, severe traumatic brain injury, and even partial or full paralysis.
HFOT wants to make sure veterans are set up for long-term success. They provide each veteran with:
A pro bono financial planner for three years
Homeownership education
Warranty coverage
They also make sure to follow up with every veteran, and fund a peer mentoring program that brings veterans and their spouses together to support each other and share tips. HFOT builds in areas where veterans want to live, too, so each of these brave women and men can feel it's truly the home of their dreams.
Building Homes for Troops: How Can I Help?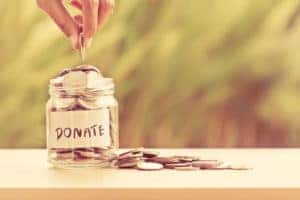 There are so many ways you can help HFOT in their mission. The easiest way may be to donate. Since its inception back in 2004, this nonprofit organization has used 90 cents of every dollar spent directly for program services for veterans. Your financial contribution will directly affect veterans' lives.
From attending "Build Events" near you to fundraising in your community, there are many ways for you to actively support HFOT in their mission.
And you really will make a difference. The veterans chosen for this program often go on to become productive members of society—some with new careers, college degrees, or by starting families.
Support HFOT In Your Community & Beyond
Nonprofits like Homes for Our Troops can always use your help. Learn more about their mission on their website and discover ways to get involved. Help injured veterans build homes and rebuild their lives!