Jeep Cherokee Maintenance Schedule

The Jeep Cherokee is one of the best crossovers you can get in the Mansfield, Norton and Attleboro areas whether you want to drive on or off the road. Jeep always builds their vehicles to last, but even the rugged Cherokee needs proper maintenance if you want to keep it in top shape for as long as possible.
If you want to make sure your Cherokee gets the care it needs, the best thing you can do is put it on a regular maintenance schedule. This schedule will include basic services as well as the more infrequent and more extensive repairs. Learn more about the Jeep Cherokee maintenance schedule and discover what your Cherokee needs to stay healthy.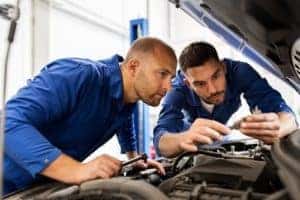 7,500 Miles
During this service, you just need to concern yourself with changing your 2018 Jeep Cherokee's oil and oil filter. Make sure you repeat this service about every six months depending on how often you drive. This can be tedious, but your Cherokee needs good oil just like you need blood. Remember, all subsequent services also need to be repeated at regular intervals.
15,000 Miles
Once a year has passed or about 15,000 miles, it's time for a tire rotation if you didn't get one before. Some people like to get their tires rotated every six months which is fine of course. You also need to get your cabin air filter and engine air filter changed at this time. Don't forget your oil change.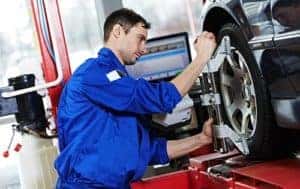 30,000 Miles
During this service, you're going to see some more things replaced. Go ahead and have your Jeep Cherokee's spark plugs switched out along with your tires. Two years is typically enough time for your tires to wear down enough to reduce performance. Know that you might have to replace your Cherokee's brake pads too. If you frequently travel with passengers or heavy cargo, they could be significantly worn down.
60,000 Miles
By the time you reach 60,000 miles, your belts will have worn down significantly. Go ahead and get your timing belt replaced as well as your drive belt if necessary. Make sure you're keeping an eye on your fluids as well. Go ahead and flush and replace your transmission fluid, differential fluid and engine coolant.
90,000 Miles
During this service, make sure you check out your hoses before you flush and replace any fluids. Go ahead and replace your engine coolant hose here. If it's not leaking already, it will be soon. Now is also a good time to replace your shock absorbers.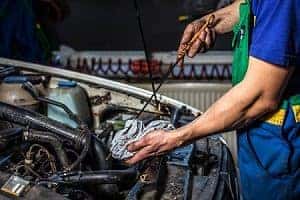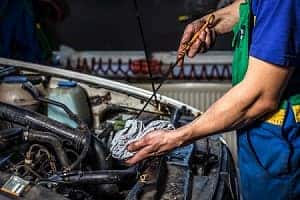 120,000 Miles
Congratulations on having your Cherokee for so long. It hasn't given up on you, so don't give up on it yet. In addition to every other service thus far, you'll probably have to get your engine mount and steering component replaced. This will be costly, so make sure you're prepared going in.
Service Center at Station Chrysler Jeep
If you're going to stick to the 2018 Jeep Cherokee maintenance schedule, it's time to find somewhere to take your vehicle for service. There's no better place in the Mansfield, Attleboro and Norton areas than Station Chrysler Jeep's service center. The expert technicians at our Jeep dealership can keep your Cherokee on the road for years to come. Visit us in person or schedule your service appointment online today! We look forward to working with you.