Jeep Dealer Milford MA

As a Jeep dealer near Milford, our team here at Station Chrysler Jeep is proud to serve you. That pride translates to everything that we do, from our Jeep financing and our Jeep specials to our Jeep service and our Jeep parts. Check out this article to learn a lot more about us, including the details of our inventory.
Exploring the Milford Area
If you're a cyclist, then Milford, Massachusetts, is a great community for you. With its close proximity to the Charles River Bike Trails and the MTB Trails at Milford, there are tons of opportunities to hop in the saddle and get peddling. However, you can't cycle everywhere. That's where our Jeeps come into play.
Exploring Our Jeep Models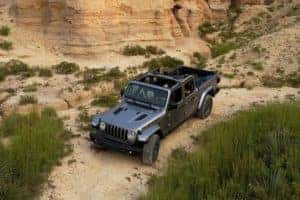 With a bunch of different new Jeep SUVs on hand, we carry something for everybody: the Jeep Cherokee, the Jeep Grand Cherokee, the Jeep Compass, the Jeep Wrangler, etc. We also have Jeep trucks like the Jeep Gladiator as well as a variety of used Jeeps and other models from other manufacturers. Interested?
If so, you can start your research process on our website. Explore our pages to find reviews, comparisons, and detailed breakdowns of each specific vehicle in our inventory – these include VINs, photographs, engine and drivetrain specs, fuel economy ratings, and more. Of course, you can really only learn so much about a car by reading. If you'd like to dive deeper, set up a test drive with one of our teammates ASAP.
Lease a Jeep Today with Us!
Once you've taken your test drive, you may very well decide that you want to drive it for years rather than hours – and that's when it's time to have a conversation with a helpful member of our financing squad.
They can explain all of the ins and outs of our available Jeep lease deals, ensuring that you're as well-informed as possible about a decision that could change your life for the better. And, if you'd prefer to buy rather than lease, they can help you with that, too. Either way, fill out our finance app to get started.
Mopar

®

Service and Parts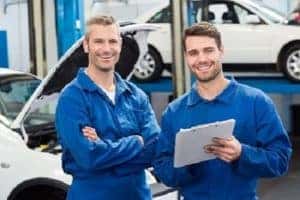 After you've financed your dream Jeep, you're certainly going to be proud of it – and that means that you'll want to take care of it as well as you possibly can, ensuring that it looks and runs like it did on the day you drove it off of our lot. In order to do this, you're going to need a service team and a parts center that are committed to these same goals; in order to do this, you're going to need Station Chrysler Jeep.
Drop Us a Line at Station Chrysler Jeep for a Milford Test Drive
Getting in touch with us is as easy as calling us on the phone, chatting with us on our website, or stopping by our showroom in person. Once you do, we'll get to work on beginning your Jeep adventure together.