Jeep Grand Cherokee Maintenance Schedule

When you're behind the wheel of a Jeep Grand Cherokee, you feel like you're in command of the streets of Mansfield, Norton, and Attleboro. With its impressive horsepower and off-road capabilities, the Grand Cherokee is one of the best SUVs on the market. If you want to enjoy yours for as long as possible, however, you need to make sure you're keeping it in good shape.
Abiding by our Jeep Grand Cherokee maintenance schedule is a great way to make sure your vehicle is performing the way it should be. Not only does regular maintenance help keep your Grand Cherokee on the road, but it increases its resale value when it's finally time to trade it in. Learn more about our maintenance schedule, and discover how the service center at Station Chrysler Jeep can help.
7,500-Mile Service
For your first service, you only have to worry about getting your filter and oil changed. You can rotate your tires too if the tread is looking a little uneven, but that might be able to wait until another 7,500 miles go by over the next six months. But make sure you get your oil and oil filter changed in every subsequent service. In fact, for every service on this schedule, you need to repeat them in even intervals based on how many miles you put on your new Grand Cherokee.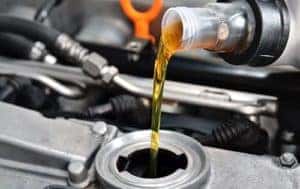 15,000-Mile Service
After having your Grand Cherokee for about a year, you should be approaching the 15,000-mile marker. Around this time, make sure you get your tires rotated if you haven't already. Make sure you have your brake pads checked, as well. Depending on how much you typically carry in your Grand Cherokee, they could be worn down and in need of replacement. And don't forget your oil change! You need that done every single service.
30,000-Mile Service
It's been two years since you got your Grand Cherokee, so it's time to get those tires changed completely. In addition, you're going to want to have your cabin air filter and engine air filter replaced if you want the highest quality driving experience. Your spark plugs also tend to be worn down by this point, so don't be surprised if they need replacing, as well. The Grand Cherokee has high-quality belts, but your timing belt and driving belt need to be replaced at this point. You should also flush your differential fluid, engine coolant, and transmission fluid and get it all replaced. Make sure none of your hoses have any leaks.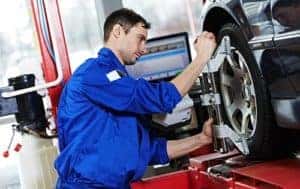 90,000-Mile Service
Any Jeep, including the Grand Cherokee, is capable of some amazing feats off-road, but even if you prefer to stick to the pavement, there still comes a point when you need to get your shock absorbers replaced. That time is now. You should also go ahead and get your hoses replaced, specifically the one for engine coolant.
Schedule Service Today!
To keep your Grand Cherokee on its maintenance schedule, you'll need some place to get service. That's where the service center at Station Chrysler Jeep comes in.
Not only will you get the premier customer service you've come to expect from us, but our highly trained technicians know the Grand Cherokee like the back of their hands. They can take care of every service on this list, leaving your vehicle running great. Call or contact us online to schedule your service appointment today!