Jeep Maintenance Schedules
As a car owner, it's most likely that your biggest concern is keeping the vehicle running like it just came off the production line. Fortunately, all you need to do to make sure your Jeep always runs the way that you need is to follow your manufacturer's recommended Jeep maintenance schedule.
Whether you're driving around Attleboro, Norton, or Mansfield, sticking to your Jeep's maintenance schedule will help you avoid serious problems and expensive repair costs. Here are a few bits of information about your Jeep maintenance schedule and advice for having your vehicle serviced by a professional. And if you have any questions while reading, don't hesitate to contact us at Station Chrysler Jeep.
Jeep Cherokee Maintenance Schedule
Jeep Grand Cherokee Maintenance Schedule
Jeep Patriot Maintenance Schedule
Jeep Renegade Maintenance Schedule 
Jeep Wrangler Maintenance Schedule
Jeep Wrangler Unlimited Maintenance Schedule 
Common Jeep Maintenance Tasks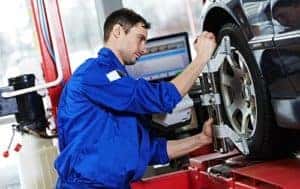 A wide range of Jeep vehicles are available on the market today, all of which will have their own unique maintenance schedule. However, there are certain regular tasks that'll be common to all Jeep models, and scheduling these tasks will help you effectively maintain your vehicle.
Regular oil changes are the most important maintenance task that you can schedule for your Jeep. Whatever model you own, you should schedule an oil change every 4,000 miles if you're driving in dusty or extreme weather conditions. You should also make sure to never wait more than 10,000 miles between oil changes.
Once a month, you should check the engine oil level of your Jeep, examine your tire pressure, and make sure that your interior and exterior lights are working properly.
Why Jeep Maintenance Matters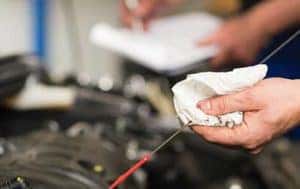 To make sure that you follow your Jeep maintenance schedule, it's a good idea to find out why regular vehicle maintenance is important. The most important reason to regularly have your Jeep serviced by a professional is that it can help detect problems with your vehicle before they become serious. If you catch these problems early, you can have them repaired before they cause your vehicle to break down.
Following your Jeep maintenance schedule can also help make sure your Jeep runs efficiently and that you always have the best driving experience possible.
Schedule Jeep Maintenance
If you regularly service your Jeep based on your maintenance schedule, then you should have a well-running automobile for years to come. And the easiest way to have your vehicle serviced is by working with the professionals at Station Chrysler Jeep.
We're one of the top maintenance resources for Jeep owners in Mansfield, Attleboro, and Norton. Our service center knows the importance of following the maintenance schedule and can complete all necessary work for your vehicle.
Schedule Jeep service with us today!