2019 Jeep Wrangler vs Toyota 4Runner

The 2019 Jeep Wrangler and the 2019 Toyota 4Runner are both touted as rugged adventure vehicles that are refined enough for daily driving. But which one delivers on the promise?
Drivers in Mansfield, Attleboro, and Norton can find out more about these SUVs with our 2019 Jeep Wrangler vs. 2019 Toyota 4Runner comparison.
Performance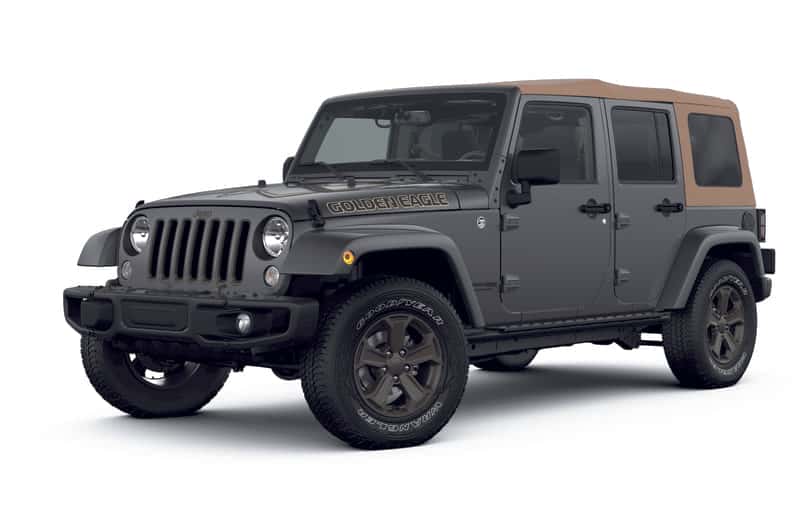 The Wrangler is equipped with a 3.6-liter V6 that produces 285 horsepower and a 2.0-liter turbo-4 that produces 270 horsepower, both mated to an 8-speed automatic transmission. The 4Runner offers a 4.0-liter V6 with 270 horsepower, which mates to a 5-speed automatic transmission.
Both vehicles are capable of hitting the off-road trails, but the Wrangler proves itself a much more capable trail vehicle than the 4Runner. Several 4-wheel drive systems, a limited-slip differential, skid plates, all-terrain tires, Dana 44 axles, locking differentials, sway bars, and tall flares are just a few of the enhanced off-road features available for the Wrangler, which comes standard with the power and capability anyway. The 4Runner offers a kinetic suspension, anti-roll bars, a locking differential, and not much else to enhance its off-road capability.
Interior
The Wrangler and the 4Runner boast well-designed cabins with firm, well-bolstered seating that provides plenty of long-distance comfort. In the Wrangler, passengers have more than enough space to stretch out and relax, regardless of seating position, and the excellent outward visibility gives the cabin an airy feel. The 4Runner has a spacious cabin as well, but it lacks the same legroom and outward visibility, thanks to a chunky dash design.
With the seats upright, the Jeep Wrangler has 32 cubic feet of cargo space, which expands to 72.4 cubic feet with the seats folded down. The cargo capacity in the 4Runner is similar, giving you the space you need to haul all your camping gear or luggage.
Technology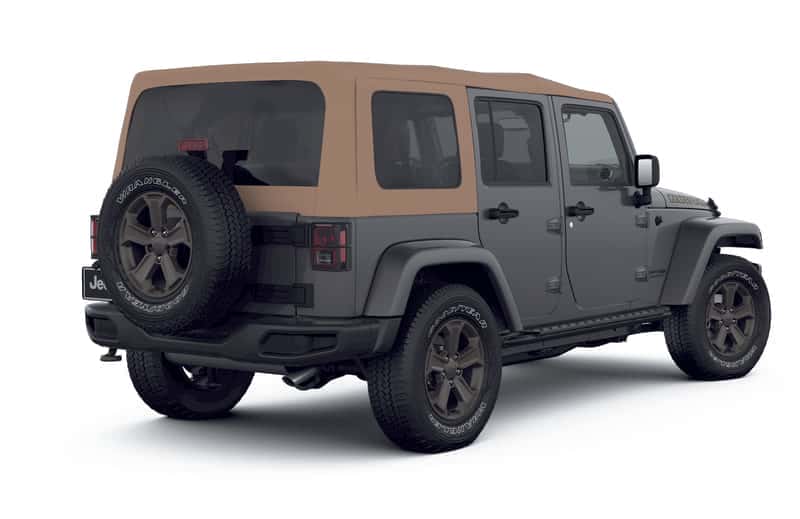 The Wrangler can be equipped with a 7-inch or 8.4-inch touchscreen infotainment system that includes Apple CarPlay® and Android Auto™ smartphone integration and navigation, which pair easily to devices and are seamless and dependable to use. The 4Runner uses a 6.1-inch touchscreen infotainment system with navigation, but lacks Apple CarPlay® and Android Auto™ smartphone integration.
The Wrangler also offers Blind-Spot Monitoring, Rear Cross-Traffic Alert, and Parking Lot Proximity Warning as options, as well as Forward Collision Warning as part of a package. These features are helpful in daily driving situations and when far off the beaten path. The 4Runner has no advanced safety features beyond the basic equipment that's mandated by law.
Test Drive the 2019 Jeep Wrangler in Mansfield MA
Though the Wrangler and the 4Runner have a lot in common, the Wrangler tends to outperform the competition with its capability, airy cabin, and advanced technology. We hope that this 2019 Jeep Wrangler vs. 2019 Toyota 4Runner comparison can help you determine the right vehicle for your needs.
Drivers in Mansfield, Attleboro, and Norton can learn more about the 2019 Jeep Wrangler by visiting Station Chrysler Jeep. Call or stop by our dealership to browse our inventory of 2019 Jeep Wrangler models and experience it yourself with a test drive!