2020 Jeep Wrangler vs Jeep Wrangler Unlimited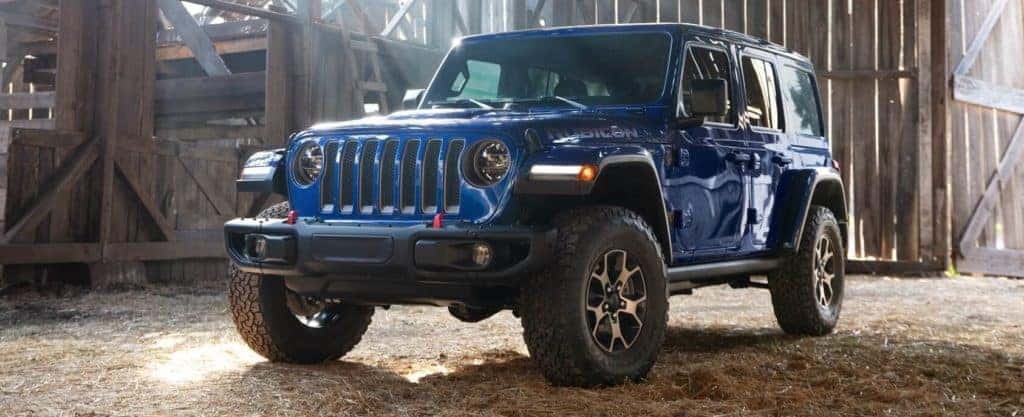 When you need a rugged adventure vehicle that does more than just look the part, the Jeep Wrangler should be at the top of your list. Which model is ideal for you? In this car comparison, we want to give shoppers like you a closer look at the 2020 Jeep Wrangler and the 2020 Jeep Wrangler Unlimited.
These two Jeep SUVs are similar in style and function, but there are some key differences. Shoppers near Mansfield, Attleboro, and Norton can read all about them in this article created for you by the team at Station Chrysler Jeep!
2020 Wrangler vs Wrangler Unlimited: Interior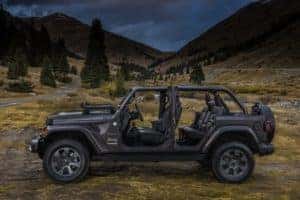 Want to know the biggest difference between the 2020 Wrangler and Wrangler Unlimited? The latter model offers four doors, while the former has just two. In fact, the "Unlimited" name has largely been replaced with the "4-door" moniker, while the original is now referred to as a "2-door."
Both Wrangler interiors offer two rows of seats, though the 2-door model offers seating for four people, while the 4-door has seating for five. The 4-door model has a longer wheelbase as well, which means more rear legroom: It has 38.3 inches, as compared to the 2-door version's 35.7 inches.
If you need that extra fifth seat and some space for longer-legged passengers, the Wrangler 4-door may be perfect for you. If you're enthused with the cozier space and the iconic shape of the original, however, the Wrangler 2-door is an excellent contender.
Performance Specs: Power Under the Hood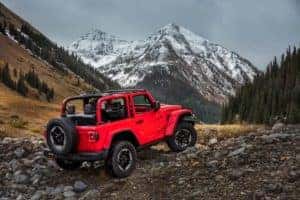 The 2020 Wrangler 2-door and Wrangler 4-door both offer the same powertrain options. A 3.6L V6 engine is standard in these SUVs, and it offers 285 horsepower on tap. Meanwhile, the available 2.0L turbo 4-cylinder engine delivers up to 270 horsepower and is the more fuel-efficient option. A new EcoDiesel V6 is available as well for 2020.
Of the two versions, the Wrangler 2-door is the most efficient. Equipped with the EcoDiesel V6 engine, it produces an EPA-estimated fuel economy rating of 22 city/29 highway MPG. If you want an economical adventure, the 2-door is sure to satisfy.
Meanwhile, the Wrangler 4-door is the towing champion. It can tow up to 3,500 pounds when properly equipped, so you can easily move a pair of jet skis or a small cargo trailer.
Cargo Space & Storage Considerations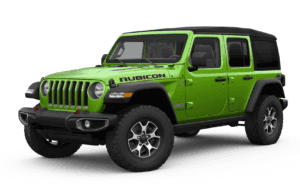 The difference in wheelbase affects cargo capacity in the 2020 Wrangler and Wrangler Unlimited. You'll need an SUV that can hold all your adventure gear, and thankfully, both vehicles are up to the task.
The 2-door Wrangler sets a strong foundation, with 12.9 cubic feet of cargo space behind the rear seats and 31.7 cubic feet in total. With this kind of space, you'll have ample room for your fishing tackle with the rear seats in use. Fold the rear seats down, though, and you can accommodate all your camping gear.
The 4-door Wrangler is even more cargo friendly. If you have more items to bring along for the ride, this version really stands out. You'll have 31.7 cubic feet of space behind the rear seats and a massive 72.4 cubic feet with those seats folded down.
2020 Jeep Wrangler vs 2020 Jeep Wrangler Unlimited: Choose Your SUV
The 2020 Jeep Wrangler and 2020 Jeep Wrangler Unlimited are two highly capable sport utility vehicles. Whichever one you choose, you'll be in for a fun ride on—or off—the roads of Norton, Attleboro, and Mansfield.
Want to try out these vehicles for yourself? Contact our Jeep dealership today to schedule a test drive! Get in the driver's seat and test out all the features you've read about in this car comparison!