Local Spotlight: Bog Iron Brewing

If you're looking for up-and-coming microbreweries near Norton, MA, add Bog Iron Brewing to your list. Its authentic and comfortable atmosphere makes draws local residents, and that's one reason we have decided to shine our spotlight on them this month.
Anything goes at this brewery—they have more than 30 beers on tap, unbound by style guidelines. See what to expect when you stop by for a pint. We have a feeling you'll be returning before long!
Humble Roots & Steadfast Passion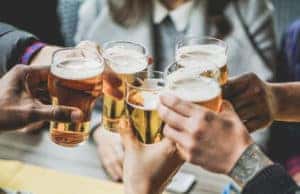 Bog Iron Brewing was never meant to compete with the big boys of brewing. Its founders envisioned it simply as a community space that's inviting and comfortable, where the beer is a backdrop that inspires lively conversations and worthwhile interactions and connections.
As a social beverage, beer is best consumed among friends. Their team is always ready to go above and beyond to enhance the environment, whether by a friendly hand to help you pick your beer or over-the-top holiday lights displays in the taproom. Their enthusiasm always comes through!
Boundary-Busting Beers for Everyone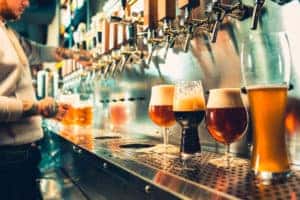 With more than 30 beers to choose from, you can taste a new concoction every time you visit. They do offer many artisanal beers, from their braggot series to their single-barrel series, but they're not "beer snobs" by any account. Bog Iron Brewery believes beer should be accessible to everyone.
The best way to get your hands on their beers is in their taproom. They brew a variety of styles—you can taste an American IPA like Jump Back or a milk stout like Swiss Mistress. Their Burly Blonde ale is popular with guests as well.
Try their Old Kentucky Joe—gnarly, smoky, and intense aged on barrel-aged coffee beans, it's the purest personification of the grumpy old guy in your neighborhood who always told you to quiet down!
Go On, Have Another Drink
This microbrewery near Norton, MA, welcomes every guest with the same incredible enthusiasm. If you need a new happy hour spot or want to check out someplace new this weekend, visit Bog Iron Brewing and see what they have on tap!