Local Spotlight: Goodwill Massachusetts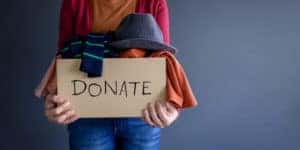 Not a charity, but a chance. That's the idea behind Goodwill Massachusetts, a local nonprofit that works to remove barriers to self-sufficiency for many. Their unique approach to social justice is just one of the reasons we're featuring them in this month's local spotlight.
Below, you can learn more about Goodwill, their cause, and the successes of their fight. Find out what you can do to help them in their mission!
Open Arms & A Wide Reach
Since its founding way back in 1895, Goodwill Massachusetts has served individuals, families, and entire communities. They help people go to work to support themselves and the people they care about the most.
Annually, they serve more than 7,000 low-income, unemployed, and underemployed adults. From job training to career services programs, Goodwill knows exactly what to do to provide people with the soft and hard skills they need to become valued members of the workforce.
They partner with businesses, foundations, and community organizations to achieve their goals. Some of these organizations send volunteers, while others hire job trainees. Some donate funds, clothing, or household items. One thing's for sure—they make a difference here in Massachusetts.
The History of Goodwill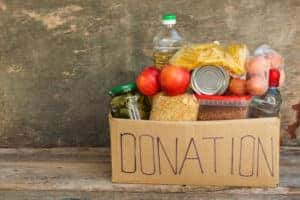 Goodwill was founded by Reverend Edgar Helms in 1895, in the South End of Boston, Massachusetts. He never considered it a social enterprise—rather, he called it work. It was work as a way for people to rise above poverty and have a new chance at life.
Reverend Helms came up with the idea of collecting unwanted household goods and employing poverty-stricken immigrants to refurbish the goods for resale. Not only did this provide residents with jobs, but the sale of the goods ensured low-cost items for the community.
Today, Goodwill Massachusetts is part of a worldwide network of 160 organizations in the United States and Canada. They have helped more than seven million people facing barriers to employment.
Get Involved with Goodwill Massachusetts
Want to help Goodwill Massachusetts achieve their mission and find people work in their communities? From books and DVDs to cookware, clothing, bedding, and much more, you can show your support with a donation of common household items. Find your closest Goodwill donation center and lend a hand!