South Shore's Scariest Haunted Houses to Visit This Season
One of the best parts of the fall season is Halloween and the many spooky things that come along with it. Get your haunt on at one of South Shore's three scariest haunted houses this season. Read ahead to see what 13th World, Barrett's Haunted Mansion, and Lakeville Haunted House have in store for you!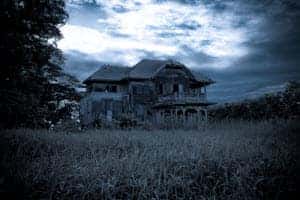 13th World is a haunted house like any other. On Friday, Saturday, and Sunday nights in the month of October, this extremely detailed and meticulously designed haunted house transports you into another horrifying world.
This haunted house places you right in the middle of every scary movie that's ever made you jump. Each year for the last 17 years, the 13th World team has created a new terrifying theme that will have you guessing at every turn.
Barrett's Haunted Mansion isn't just a mansion that will send shivers up your spine. This haunted house goes above and beyond to make sure you feel a fright that you'll never forget with their lineup of spooky events. Take a haunted tour of the mansion on the weekends or get extra creepy with one of their special events.
Drop by on October 23rd, 2018, for their Darkness Unleashed event or dare to dive into Devil's Night on Halloween Eve. After your spook-tacular haunted house tour, be sure to come back during the day to see how they do it all during their Lights On Tour.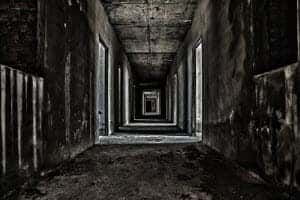 Lakeville Haunted House prides themselves on creating a horrifying experience that'll stay with you far beyond the haunting season. They create their uniquely petrifying design each year with their slogan in mind: "You may make it out alive, but you'll never be the same."
Want to get in on the action? Lakeville Haunted House is excitedly looking for volunteers to help them make the haunt come alive.
Happy Haunting!
Enjoy your spooky experience at 13th World, Barrett's Haunted Mansion, and Lakeville Haunted House!