Top Gyms near Attleboro MA
We all know that an important part of staying healthy is regular exercise, and you need a great gym to do it! But with so many gym options in the area, how do you find the one that can best help you achieve your health and fitness goals?
Luckily, we can help! We took a look at the top gyms near Attleboro, MA, and rounded up our favorite ones. Want to know our picks for the best places to get fit and feel great? Read on to learn all about the top gyms near Attleboro, MA.
Answer Is Fitness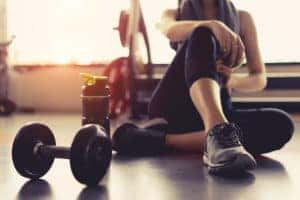 If you're looking for a state-of-the-art fitness experience, it's time to lace up your sneakers and head over to Answer Is Fitness. Their 35,000-square-foot fitness facility provides a seemingly endless assortment of activities and classes for people of all fitness levels, from pros to those just getting back into regular workouts.
The gym includes resistance training, cardio options, and a ton of different classes including yoga and cycling. Don't forget to grab a drink at the juice bar before heading over for some tanning after your intense but fun workout.
Fitness Together
For personalized training that gets you results and leaves you feeling confident, it's time to visit Fitness Together. This studio provides you with a comprehensive combination of fitness and nutritional support that keeps you feeling great and staying healthy.
Compassionate and professional trainers will help guide you to the training and nutrition program that best fits your needs and lifestyle, so whether you prefer resistance training, cardio, or a combination, you'll be sure to find what you're looking for! Along the way you'll learn new exercises, grow in strength and flexibility, and develop the tools you need to make smart nutritional choices.
Fulcrum Athletics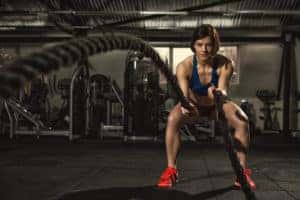 Interested in seeing if CrossFit is the fitness program you've been looking for? Then why not try out Fulcrum Athletics for a customized experience tailored specifically to you and your fitness goals? Each gym-goer gets personalized care designed to create a fun and sustainable fitness program that you'll be excited about experiencing!
Your trainer will work closely with you to teach you the ins and outs of CrossFit, so you gain confidence, get fit, and have fun at the same time. If you've never tried CrossFit before, this is a fantastic place to get started on your fitness journey.
Check Out the Top Gyms near Attleboro MA Today
Now that you know all about the top gyms near Attleboro, MA, we hope you'll visit them and see for yourself all the wonderful fitness options they offer. You'll be on your way to looking and feeling your best in no time flat!