Why Lease a Jeep Grand Cherokee?

If you want to experience the newest Jeep Grand Cherokee model without the long-term commitment of ownership, why not consider a lease? Leasing has many advantages over buying, especially when you choose a vehicle with as much innovation and versatility as a Jeep.
Why lease a Jeep Grand Cherokee? Find out the benefits of leasing vs. buying and see why the Jeep Grand Cherokee is a great choice for a leased vehicle.
Buying vs Leasing a Jeep Grand Cherokee
Leasing and buying are both good options for different people, but they have unique advantages. Many people enjoy buying because you have the investment of a vehicle that you could later sell or trade, and you can do whatever you want with your vehicle while you own it.
Unfortunately, those two perks are a disadvantage for many people. With a vehicle purchase, you're stuck with the same vehicle until it's paid off or you sell it—and you may lose money, so you may end up missing out on exciting performance, technology, or safety features in the meantime.
With a leased vehicle, you can experience the newest and most innovative technology every few years. A lease is a short-term commitment that allows you to rent the first few years of a vehicle's life before returning it to the dealership, so you always have the newest technology without losing money on depreciation. Because leasing is for only part of the vehicle's life, the monthly payments are much lower than an auto loan would be, and you're not required to put a large payment down.
About the Jeep Grand Cherokee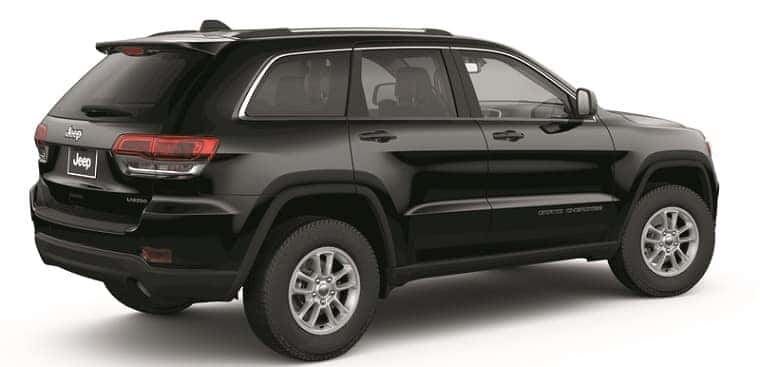 The Jeep Grand Cherokee is a versatile SUV that wears many hats. Whether you're in search of a daily commuter vehicle, an off-road adventure SUV, or a track-ready hot rod, there's a Grand Cherokee version for your needs.
The Grand Cherokee comes in seven trim levels and offers engine options from a base 3.6-liter V6 to a supercharged 6.2-liter V8. There are also several 4-wheel drive systems and a few purpose-built models, such as the off-road Trailhawk and the hot rod Trackhawk. With so much to choose from, and the options only getting better each year, leasing a Grand Cherokee lets you take advantage of the best this versatile SUV has to offer, without the long commitment.
Because leasing typically costs less than buying, you may also find you can get more options or a different model of a vehicle than you originally thought. When it comes to the Grand Cherokee, you may find that one of the specialized models is within your budget with a lease, so you won't have to settle for less than exactly what you want. Check out our Jeep Grand Cherokee reviews to learn more.
Find Your Jeep Grand Cherokee Lease
So, why lease a Jeep Grand Cherokee? Aside from the benefits of leasing on its own, leasing a Jeep Grand Cherokee gives you a huge range of different vehicle options to indulge your every adventure.
If you're considering a lease in Mansfield, Attleboro, or Norton, visit our Jeep dealership to browse our inventory of Grand Cherokee models and learn more about our lease deals. Drop us a note or stop by today to get started!