Jeep Wrangler Maintenance Schedule

It's no secret that the Jeep Wrangler is tough, but it still needs proper maintenance if you want to get the most out of it for years to come. The best way to keep track of what it needs is to keep it on a manufacturer-recommended maintenance schedule.
To make things easy for our Jeep drivers in Mansfield, Attleboro, and Norton, we at Station Chrysler Jeep have put one together for you. Read ahead to learn more about the Jeep Wrangler's maintenance schedule and find out what you have to do to keep your Wrangler adventure ready!
Once a Month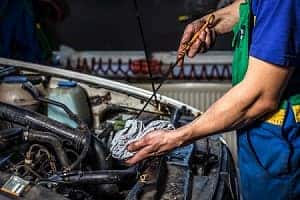 Since your new Jeep Wrangler works hard, it needs to be checked up on once a month to ensure that everything is in tip-top shape. Every month, or before you go on a long trip, you should check the following things:
Windshield washer fluid level
Tire inflation pressures and tire wear or damage
Levels of coolant reservoir, brake master cylinder, and power steering fluid
Functionality of all interior and exterior lights
If anything is damaged or out of whack, you'll want to take your Wrangler in to see a professional. However, if one of the liquids are low, you can just top them off at home if you have it.
7,500-Mile Service or Every 6 Months
Every six months, your Wrangler will need to be inspected a little more thoroughly. Take your vehicle into the shop, so a professional can look over the battery, brake system (including pads, shoes, rotors, drums, and hoses), engine cooling system, exhaust system, engine air cleaner, and all door latches.
Once everything is looked over, the technician will perform a few necessary maintenance services. They'll change your oil and oil filter, rotate your tires, and clean and tighten the battery terminals. They'll also tweak or fix anything that needs to be when they do their visual inspection before sending you on your way.
Every 20,000 Miles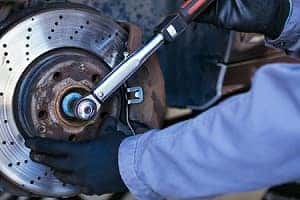 In addition to the visits you'll make to the shop every six months, you'll also want to have a few extra things checked up on every time you add another 20,000 miles to your odometer. This includes having the following parts and systems inspected:
Air conditioning system
Cabin air filter
CV/universal joints
Front and rear suspension
Tie rod ends
Front and rear axle fluid
Brake linings
You'll likely need a few things replaced, like the cabin air filter, but this won't be an extensive procedure. Your Wrangler will also have to have its parking brake adjusted while you're there.
Every 60,000 Miles
60,000 miles is quite a mile marker. As such, you'll need to bring your Wrangler in for a few extra touch-ups every time you add 60,000 miles. Come in for minor adjustments, such as replacing the spark plugs and changing the transfer case fluid if you use your vehicle more frequently than normal.
100,000-Mile Service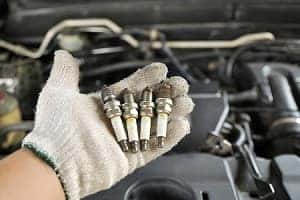 Well done for having your Wrangler this long! It's held out for you, so don't give up on it yet. The 100,000-mile service trip could mean just a minor inspection and replacement of the PCV valve. However, depending on your driving habits, it could also mean extensive adjustments, including flushing and replacing the engine, intercooler, battery, and Motor Generator Unit.
Time for a Service Visit?
If you think it's time for one of your Jeep Wrangler's suggested maintenance visits, you'll need to find a reliable service center to take it to. Luckily, Wrangler drivers in Mansfield, Norton, and Attleboro can make the short drive to Station Chrysler Jeep. Our service center is staffed with highly trained experts who have the experience to tackle all your service needs.
Give us a call today to schedule your maintenance appointment or to learn more about our services!