Welcome to the Chrysler financing center at Station Chrysler Jeep of Mansfield! We're the ultimate auto loan and lease resource for drivers in Mansfield, Attleboro, Norton, and the surrounding Massachusetts towns.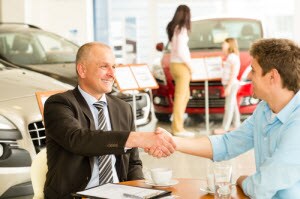 If you have any questions, don't hesitate to reach out to us today. Until then, we encourage you to keep reading to learn more about our expert team and our helpful tools. Here, automotive financing is a hassle-free, stress-free, and headache-free process. It's totally unlike what you're accustomed to experiencing at other dealerships. So, why not give it a try? You have nothing to lose. Think about it!
Expert Financing Team
The financial wizards at our Chrysler Finance Center have a number of years' experience in the field. During that time, they've created high-quality relationships with some of the leading banks, lenders, and other creditors in the area. When it comes to your case, they'll leverage these long-standing industry ties to help you get the rate that you truly deserve on a loan or lease. What more could you possibly ask for?
They'll come up with a plan that makes sense for your situation. And, it doesn't really matter if you have great credit, good credit, average credit, bad credit, or terrible credit-they'll do the best they can to work with you, regardless of your history. If your situation demands it, they'll strive for a no-credit loan.
Plus, if you have an existing loan, there are several low-interest options that you can pursue, in addition to either refinancing or adjusting the terms of the contract. The possibilities are practically limitless.
Helpful Tools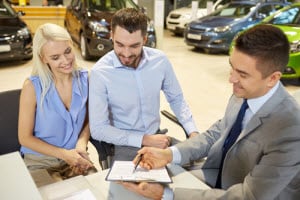 We've even created a few helpful tools that you'll find right on our website. You can take advantage of these to kickstart the automotive financing process right away! We encourage you to keep on reading.
Finance application: Just fill out this simple form to get pre-approved for financing in mere moments. Once we receive your info, we'll look over everything, and then we'll get in touch with you ASAP.
Value your trade: When it comes to determining the value of your current vehicle toward a new Chrysler or Jeep, you have three great options: You can use our in-house trade evaluator, the third-party Kelley Blue Book trade evaluator, or the third-party Edmunds MyAppraise Trade-In Tool. Wow!
Payment estimator: Since you're getting ready to finance your next vehicle, we're sure that you know exactly just how important it is to stay within your budget. Consider this cool car payment calculator.
Specials and incentives: Last, but certainly not least, we've come up with a thorough index of specials and incentives that'll help you save even more money on an already great deal. Now, that's a real steal.
Contact Our Chrysler Financing Department for More Information!
Here's the root of the matter: If you live in Norton, Attleboro, Mansfield, or anywhere else nearby, then Station Chrysler Jeep of Mansfield is the place to go for all of your automotive financing needs!
Contact us online today for more information. We look forward to getting you behind the wheel of your dreams!